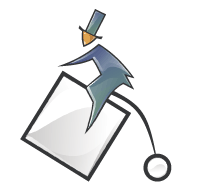 Custom icons and logos, unique look, professional graphics!
Since 1999 we specialize in custom icon design, logo design and visual identity. With strong background and award-winning artwork, our most important goal is to make our customers happy.
Are you looking for:
Professional logo design?
Unique icons for your application?
Application splash screen?
Attractive web site layout?
Custom graphics?
At iconset.com we strive to provide:
Unique and high-quality artwork
Very reasonable terms
Extremely competitive prices

View selected samples of our custom made eye catching icons and unique and memorable logos.




Contact us today to get a quote!





Testimonials

We've been working with iconset.com for more than 3 years and are extremely happy with the quality of their artwork. They have created custom graphics for a number of projects, including the icons for our flagship product RealChat Software. I have always been impressed by their effectiveness, reasonable terms and prices, and really nice work. Mr. Popov is a very responsible person himself, and has always been helpful.

Eugene Klein, realchat.com
Benefits

· cost-effective
· unique look
· both PC and MAC
· high quality
· reasonable terms